The Cause And Treatment For Adult Aquired Flat Feet
Overview
Another common term for this condition is
Posterior Tibial Tendon Dysfunction
(PTTD). There is a cause-effect relationship between pronation, flatfoot deformity and subsequent tenosynovitis of the posterior tibial tendon. Mechanical irritation of the tendon may lead to synovitis, partial tearing and eventually full rupture of the tendon. Other structures, including ligaments and the plantar fascia, have also been shown to contribute to the arch collapsing. As the deformity progresses, these structures have been shown to attenuate and rupture as well. In later stages, subluxation of various joints lead to a valgus rearfoot and transverse plane deformity of the forefoot. These deformities can become fixed and irreducible as significant osteoarthritis sets in.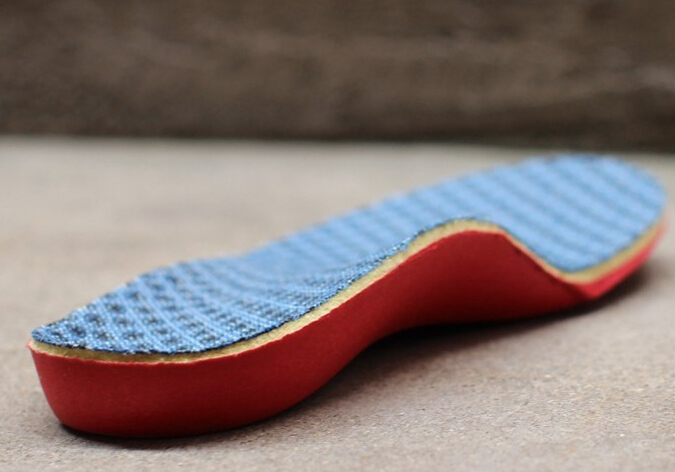 Causes
Flat footedness, most people who develop the condition already have flat feet. With overuse or continuous loading, a change occurs where the arch begins to flatten more than before, with pain and swelling developing on the inside of the ankle. Inadequate support from footwear may occasionally be a contributing factor. Trauma or injury, occasionally this condition may be due to fracture, sprain or direct blow to the tendon. Age, the risk of developing Posterior Tibial Tendon Dysfunction increases with age and research has suggested that middle aged women are more commonly affected. Other possible contributing factors - being overweight and inflammatory arthritis.
Symptoms
Symptoms of pain may have developed gradually as result of overuse or they may be traced to one minor injury. Typically, the pain localizes to the inside (medial) aspect of the ankle, under the medial malleolus. However, some patients will also experience pain over the outside (lateral) aspect of the hindfoot because of the displacement of the calcaneus impinging with the lateral malleolus. This usually occurs later in the course of the condition. Patients may walk with a limp or in advanced cases be disabled due to pain. They may also have noticed worsening of their flatfoot deformity.
Diagnosis
The diagnosis of tibialis posterior dysfunction is essentially clinical. However, plain radiographs of the foot and ankle are useful for assessing the degree of deformity and to confirm the presence or absence of degenerative changes in the subtalar and ankle articulations. The radiographs are also useful to exclude other causes of an acquired flatfoot deformity. The most useful radiographs are bilateral anteroposterior and lateral radiographs of the foot and a mortise (true anteroposterior) view of the ankle. All radiographs should be done with the patient standing. In most cases we see no role for magnetic resonance imaging or ultrasonography, as the diagnosis can be made clinically.
Non surgical Treatment
Because of the progressive nature of PTTD, early treatment is advised. If treated early enough, your symptoms may resolve without the need for surgery and progression of your condition can be arrested. In contrast, untreated PTTD could leave you with an extremely flat foot, painful arthritis in the foot and ankle, and increasing limitations on walking, running, or other activities. In many cases of PTTD, treatment can begin with non-surgical approaches that may include. Orthotic devices or bracing. To give your arch the support it needs, your foot and ankle surgeon may provide you with an ankle brace or a custom orthotic device that fits into the shoe. Immobilization. Sometimes a short-leg cast or boot is worn to immobilize the foot and allow the tendon to heal, or you may need to completely avoid all weight-bearing for a while. Physical therapy. Ultrasound therapy and exercises may help rehabilitate the tendon and muscle following immobilization. Medications. Nonsteroidal anti-inflammatory drugs (NSAIDs), such as ibuprofen, help reduce the pain and inflammation. Shoe modifications. Your foot and ankle surgeon may advise changes to make with your shoes and may provide special inserts designed to improve arch support.
Surgical Treatment
Types of surgery your orthopaedist may discuss with you include arthrodesis, or welding (fusing) one or more of the bones in the foot/ankle together. Osteotomy, or cutting and reshaping a bone to correct alignment. Excision, or removing a bone or bone spur. Synovectomy, or cleaning the sheath covering a tendon. Tendon transfer, or using a piece of one tendon to lengthen or replace another. Having flat feet is a serious matter. If you are experiencing foot pain and think it may be related to flat feet, talk to your orthopaedist.